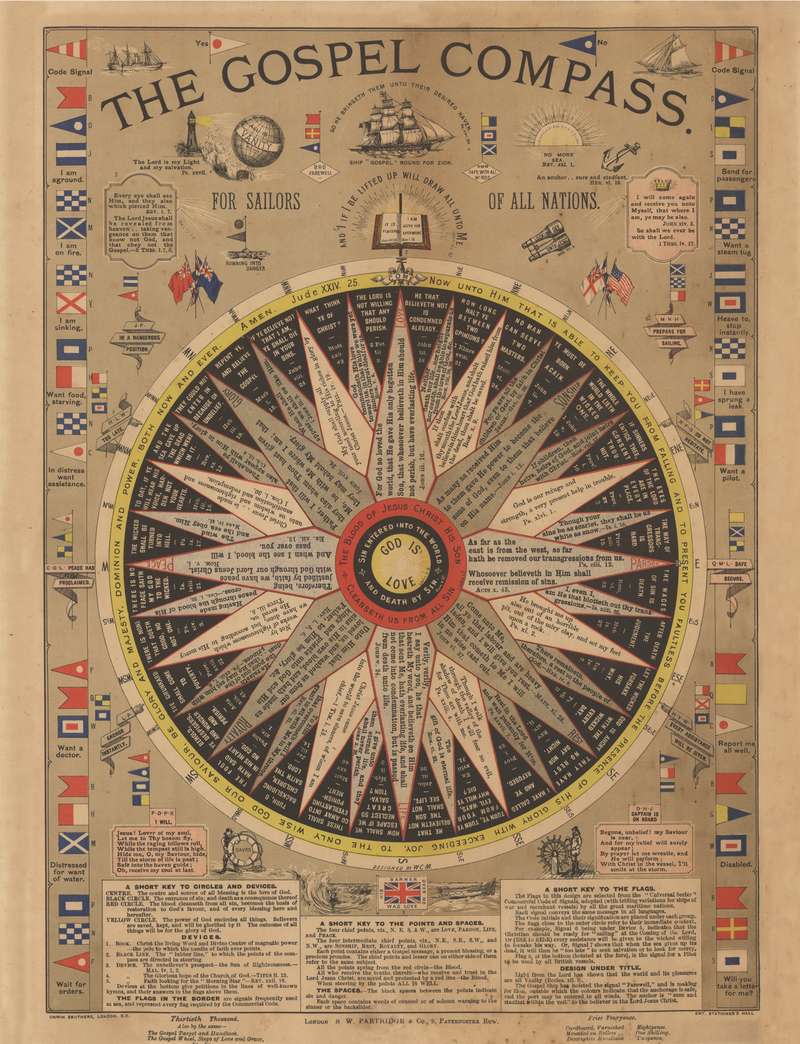 I found out something interesting today, and fascinating. Something which witnessed the fact that time pass but design universals returns.
I was contacted by a map collector, hunting for a treasure. He showed me a digital scan of an old lythography poster, from 1850, a map very similar to my work: "LWAP All the sailing in a single map". It made me jump on the chair: it really looked like someone almost made the same artwork centuries ago.
And that is "Gospel Compass for Sailors of All Nations" illustrated by William C Miles and printed by Unwin Brothers, one of the longest established printing companies in the UK Ludgate Hill London, since 1826. The artwork was printed in some limited thousands lithographs and distributed all around the world, including 5000 copies translated and presented to the italian marine army.
It was designed for the Special Mission to Deep-Sea Fishermen, founded in 1881 by E.J. (Ebenezer Joseph) Mather. The organization later became The Fishermen's Mission. "It is a wonderfully thought provoking maritime picture, one could spend hours studying – Featuring a compass rose at the center, and signal flags conveying Bible message and scriptures." Nevertheless William C. Miles work was more about spiritual voyage than sailing, "from the sins of ports to the glory of god". It makes me realize how in XVIII sec. sailing was such a hard life: talismans, relics, holy pictures: at the time they were probably sacred objects, propitiatory for luck and life on board.
More infos about the Gospel Compass http://pictureswithamessage.com/95/196.htm
Peter N Millward, who told me about this story, is looking for the original italian version of the Gospel Compass. If you ever had a chance to see it, please contact me.
Peter N Millward, che mi ha raccontato di questa storia, sta cercando la versione italiana del Gospel Compass. Se hai mai avuto notizie di questo poster mappa, per favore contattami.