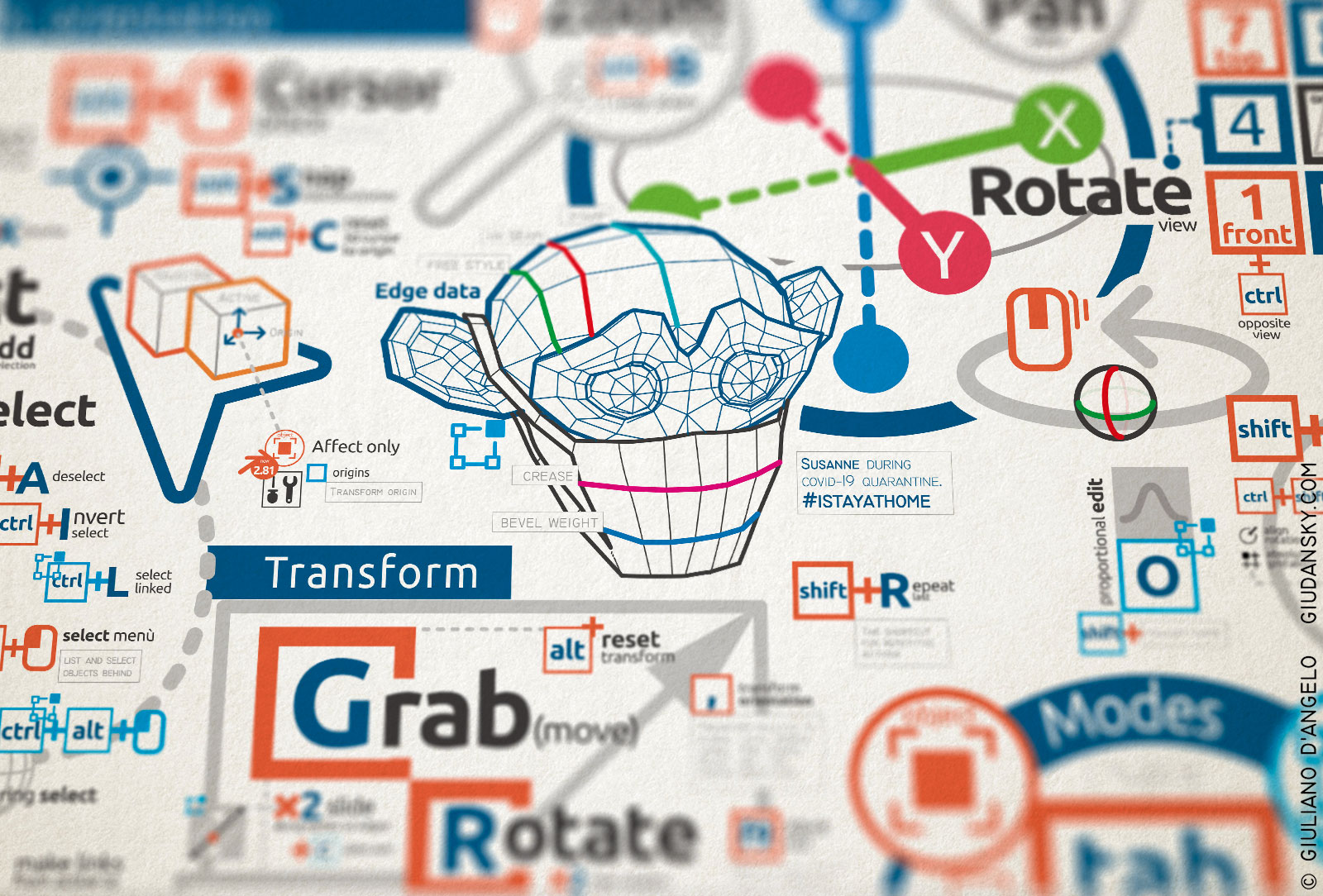 New update for Blender Poster, 24/03/2020 release. Covid-19 quarantine is really having strong (good) consequences in learning Blender. Quarantine is having the counterstrike in giving us so much time learning and experimenting with Blender. I hope it will be the right time for everyone to rise up the learning curve; it's indeed much better than the sad stats of sicks and deaths from newsreports.
In this version you'll find graphic improvements, edge data legend, and our dear monkey head mascot, Suzanne, with the antivirus mask warning you to stay at home!. From now on, every Blender poster update will feature a Suzanne variation
Download the latest version, stay at home and keep up the good learning. Happy Blending.